Artikelen
Jan Hage, 'De orgelmuziek van Jan Welmers', Het Orgel1994/12, Het Orgel1995/01
Jan Hage, 'Jan Vriend – Jets d'Orgue', Het Orgel1999/02
Jan Hage, 'De orgelwerken van Peter Eben geëvalueerd', Het Orgel 2007/02, 24-34
Jan Hage, 'Orgelmuziek in het Derde Rijk', Het Orgel2008/04, 36-43
Jan Hage, 'Olivier Messiaen en het surrealisme', Het Orgel2008/06, xx-xx
Jan Hage, 'De orgelwerken van Wim de Ruiter', Het Orgel2010/01, 4-15
Jan Hage en Cees van der Poel, '…ein hochgeistiges Instrument…' Het Kunst-Station Sankt Peter te Keulen, Het Orgel2010/05
Jan Hage, 'Muziek voor het 31-toons orgel', Het Orgel2011/03, 11-16
Jan Hage, 'Un regard ami – 100 jaar Jehan Alain', Het Orgel2011/06, xx-xx
Jan Hage en Marcel Barnard, 'Muziek als missie. Over Willem Mudde en zijn betekenis voor de kerkmuziek', Nederlands Theologisch Tijdschrift66/4 (2012), 283-298.
Jan Hage, 'Het Haarlems Improvisatieconcours. De thema's revisited', Het Orgel2014/4, 12-21
Jan Hage, 'The Haarlem Improvisation Competition: the themes revisited'. In: Paul Peeters (ed.), The Haarlem essays. Celebrating Fifty International Organ Festivals, Bonn 2014, 173-186.
Jan Hage, 'Muziek maakt het dode woord levend', Volzin. Magazine voor religie en samenlevingjrg. 15 nr 10 oktober 2016, 40-42.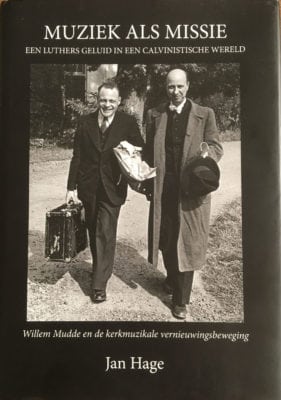 Jan Hage, Muziek als Missie. Een luthers geluid in een calvinistische wereld. Willem Mudde en de kerkmuzikale vernieuwingsbeweging, Koninklijke Vereniging voor Nederlandse muziekgeschiedenis 2017 (dissertatie).
Jan Hage, 'Luther en de kerkmuziek in Nederland', in: Els Boon e.a. (ed.) Een door God geschonken gave; Lut
hers erfenis in de Nederlandse protestantse kerkmuziek, Utrecht 2017.
Jan Hage en Hugo Bakker (ed.), De hemel draait nog. Over Jan Welmers, Gouda 2017.